François Truffaut
Director / Screenwriter / Producer / Actor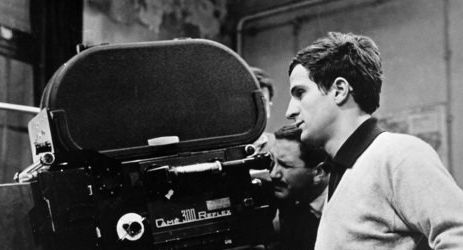 1932 - 1984
Born February 6, Paris, France
Key Production Country: France
Key Genres: Drama, Romantic Drama, Comedy Drama, Period Film, Romance, Psychological Drama, Childhood Drama, Coming-of-Age, Melodrama, Post-Noir (Modern Noir), Romant

ic Comedy
Key Collaborators: Marcel Berbert (Producer), Nestor Almendros (Cinematographer), Georges Delerue (Composer), Suzanne Schiffman (Screenwriter), Martine Barraque (Editor), Jean-Pierre Kohut (Production Designer), Jean-Pierre Leaud (Leading Player), Jean Gruault (Screenwriter), Jean-Louis Richard (Screenwriter

/Character Player

), Raoul Coutard (Cinematographer)
---
Highly Recommended: The 400 Blows (1959)*, Shoot the Piano Player (1960)*, Jules et Jim (1961)*, The Soft Skin (1964), Stolen Kisses (1968), Day for Night (1973)*
Recommended: The Bride Wore Black (1967), The Wild Child (1970)*, Bed & Board (1970), Two English Girls (1971), The Woman Next Door (1981)*, Confidentially Yours (1983)
Worth a Look: Les Mistons (1957), Love at Twenty (1962) [co-directed by Shintaro Ishihara, Marcel Ophüls, Renzo Rossellini & Andrzej Wajda], Fahrenheit 451 (1967), Mississippi Mermaid (1969), The Story of Adele H (1975), Small Change (1976),

The Man Who Loved Women (1977),

The Green Room (1978), Love on the Run (1978), The Last Metro (1980)
* Listed in TSPDT's 1,000 Greatest Films section.
---
Links: [ Amazon ] [ IMDB ] [

TCMDB

] [ All-Movie Guide ] [ Senses of Cinema: Great Directors ] [ Film Reference ] [ Strictly Film School ] [ Baseline Biography ] [ Wikipedia ] [ 1970 Interview ] [ WSWS Article (1999) ] [ Films de France Biography ] [ Francois Truffaut.com ] [ Salon Article (1999) ] [ kamera Article ] [

The Criterion Collection

]

[

New Cinema Magazine

]
Books: [ The Films in My Life ] [

Truffaut: A Biography

]

[

Francois Truffaut: Interviews

] [

Francois Truffaut: Film Author 1932-1984

] [ François Truffaut: Correspondence 1945-1984 ] [ The Early Film Criticism of François Truffaut ] [ François Truffaut: The Complete Films ] [ François Truffaut ] [ François Truffaut (French Film Directors) ] [ Francois Truffaut at Work ] [ Francois Truffaut and Friends: Modernism, Sexuality, and Film Adaptation ]



"François Truffaut was one of five young French film critics, writing for André Bazin's Cahiers du Cinema in the early 1950s, who became the leading French filmmakers of their generation...Unlike his friend and contemporary, Jean-Luc Godard, Truffaut remained consistently committed to his highly formal themes of art and life, film and fiction, youth and education, art and education, rather than venturing into radical political critiques of film forms and film imagery." - Gerald Mast (International Dictionary of Films and Filmmakers, 1991)
"A passionately romantic humanist like Renoir, Truffaut was also a devout admirer of the skills of Hitchcock, which he attempted to emulate in several of his own thrillers. He published a book of a series of interviews he conducted with Hitchcock, whom he repeatedly identified as his idol, but temperamentally and emotionally his affinity with Renoir seemed to be the stronger side of his split artistic personality" - (The MacMillan International Film Encyclopedia, 1994)
"In his lesser films, he tended to rely too flagrantly on sentimental charm, melodramatic contrivance and romantic whimsy, and an insistent fascination with the mystery of women...His finest work, however, is precariously but deftly balanced between sympathetic involvement with his characters' doubts, frustration and confusion, and gently ironic detachment; accordingly, he favoured the medium close-up and medium-shot, linear but subtly elliptical narratives and, occasionally, voiceover narration, literary in tone." - Geoff Andrew (The Director's Vision, 1999)
"A seminal director in the French New Wave, Truffaut is a master at illustrating the small joys and sorrows of human existence, with a particular talent for understanding children." - William R. Meyer (The Film Buff's Catalog, 1978)
"

The film of tomorrow will not be directed by civil servants of the camera, but by artists for whom shooting a film constitutes a wonderful and thrilling adventure.

" - François Truffaut
Please note that the rating given for this director (see top-right) is based only on the films we have seen (listed above). Films by this director that we haven't seen include A Gorgeous Girl Like Me (1973).