The 1,000 Greatest Films:
Introduction
,
A-B
,
C-D
,
E-G
,
H-L
,
M-N
,
O-R
,
S
,
T-Z
,
Full List (Sortable Table)
,
By Ranking
,
By Ranking History
,
Ex-1000
,
Alternative Titles
,
Sources/Critics
,
Top 250 Directors
,
Resources/Links
,
Films Ranked 1001-2000
1,000 Greatest Films Update Coming Soon (February 2016)
The banner image above is taken from
Nicolas Roeg's
Bad Timing
, the 1,000th ranked greatest film.


INTRODUCTION to the
1,000 Greatest Films

As voted by 3,648 critics, filmmakers, scholars and other likely film types.
Current Version: February 2015 (10th edition)
Bill Georgaris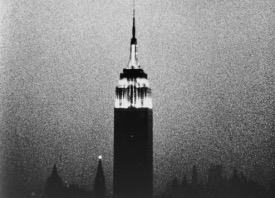 Empire Strikes Back
Hello and welcome to the tenth official edition of
TSPDT's
1,000 Greatest Films.
Thank you for all your support, feedback and assistance over the journey. This has been and will hopefully continue to be a worthwhile and useful project for film lovers to immerse themselves in (at whatever level they desire). The
1,000 Greatest Films
has become a seemingly well-respected (minus the occasional anti-list sentiment that exists), and a much-used resource amongst many cinephiles, and that pleases me immensely.
First-off, courtesy of
Sight & Sound's
mighty
documentary poll
and also some more formula tweaks (from myself - again),
Andy Warhol's
8-hour, single-shot avant-garde epic - and biggest viewing stumbling block within the
1,000 Greatest Films
listing - returns.
MoMA
remains the place to go see it (as well as the Warhol Museum in Pittsburgh).
The 2015 version of
TSPDT's
1,000 Greatest Films
encompasses 77 changes from last year's list (this includes 50 re-entries, that 8-hour Warhol thing - also a re-entry - and 26 films that make their debut). Courtesy primarily of more lists from the 2012
Cinephilia
poll, the 2013
Federazione Italiana Cineforum
poll, 2011-2012 ballots from
Beijing News
,
HKCinema's
2011 poll and
Cinemania's
2012 poll, a total of 299 best-of/all-time individual lists were added to the
TSPDT
database. The total list of critics/filmmakers polled increased from 3,349 to 3,648.
Additionally, approximately 650 miscellaneous lists (including all the top-10 ballots from the
Sight & Sound
documentary poll
) have been added to the brew taking the complete tally used to 2,543
.


In summary, here is the exact breakdown of individual ballots used, or if you like, from where I have begged, borrowed and stolen:
Sight & Sound's 1952-2012 polls (1,606 ballots)
Cinephilia's 2012 poll (123 ballots)
Senses of Cinema's 2000-2007 Top Tens (126 ballots)
Rotten Tomatoes' lists from 2003-2013 (115 ballots)
Time Out's 1995 poll (88 ballots)
Nickel Odeon's 1994-1998 polls (76 ballots)
PBS's Independent Lens lists (70 ballots)
El Mundo's 1995 poll (67 ballots)
Steadycam's 1995 & 2007 polls (66 ballots)
Your Movie Database's (YMDB) Critics Corner (66 ballots)
Positif's 1991 poll (61 ballots)
The Cinematheque's Top 10 Project (56 ballots)
Facets' polls (53 ballots)
Cinematheque Belgique's 1952 poll (52 ballots)
Libre Journal du Cinéma's 2009 poll (49 ballots)
El Pais' 2009-2010 polls (44 ballots)
One-Line Review's 2009 poll (48 ballots)
Federazione Italiana Cineforum 2013 poll (45 ballots)
John Kobal Presents the Top 100 Movies (42 ballots)
PopCornQ's 1997 poll (38 ballots)
Beijing News' 2011-2012 polls (37 ballots)
HKCinema's 2011 poll (31 ballots)
Empire (1989-2008)
IonCinema!'s Top 10 lists (2009-2013) (28 ballots)
Fifty Filmmakers (2002 book) (27 ballots)
Cinemania's 2012 poll (26 ballots)
The Village Voice's 1999 poll (26 ballots)
Epoca 2000 poll (25 ballots)
Plus 528 more ballots from other sources.
The most noticeable trends this year were the rise of the documentary films within the list (thanks to
Sight & Sound
again) and also the climb up the rankings-ladder made by many Asian films (courtesy of the
Cinephilia
,
Beijing News
and
HKCinema
ballots). It is refreshing to see two renowned classics of Asian cinema finally make the list:
Wu Yonggang's
The Goddess
(1934) and
Yuan Muzhi's
Street Angel
(1937). Seventy-seven films, however, had to make way, and two legendary German/Hollywood filmmakers,
Fritz Lang
and
Douglas Sirk
, were the most affected (along with
King Vidor
), each losing three films from the list. The top 10 remained unchanged, with only one swap of positions.
TSPDT's Top 10 Greatest Films
1. Citizen Kane (1)
2. Vertigo (2)
3. 2001: A Space Odyssey (3)
4. Tokyo Story (4)
5. The Rules of the Game (5)
6. 8½ (6)
7. The Godfather (7)
8. Sunrise (8)
9. The Seven Samurai (10)
10. The Searchers (9)
Listed below are the biggest winners and losers in this year's edition:
The Winners – Top Climbers within the 1,000
Chronicle of a Summer (1961)… 627 to 356 (up 271 spots)
Red Sorghum (1987)… 869 to 605 (up 264 spots)
Tie Xi Qu: West of the Tracks (2003))… 662 to 410 (up 252 spots)
Grey Gardens (1975)… 625 to 379 (up 246 spots)
Yellow Earth (1984)… 673 to 435 (up 238 spots)
The Winners – Highest Entrants into the 1,000
The Emperor's Naked Army Marches On (1987), ranked 545
Harlan County, U.S.A. (1976), ranked 572
Ashes of Time (1994), ranked 631
Empire (1964), ranked 658
Ulysses' Gaze (1995), ranked 689
The Losers – Biggest Fallers within the 1,000
The Thief of Bagdad (1940) 692 to 836 (down 144)
The Red Balloon (1956) 606 to 743 (down 137)
Dracula (1958) 826 to 952 (down 126)
Fort Apache (1948) 756 to 871 (down 115)
Edward Scissorhands (1990) 718 to 830 (down 112)
The Losers – Biggest Fallers from the 1,000
La Nuit de carrefour (1932), formerly ranked 806
India: Matri Bhumi (1959), formerly ranked 810
Midnight Run (1988), formerly ranked 832
Swing Time (1936), formerly ranked 844
Late Chrysanthemums (1954), formerly ranked 846
Narrowed down from a starting list of 13,664 films (an increase of 1,607 films from last year), utilizing some rather tricky formulas, I believe that this is quite possibly the most definitive guide to the most-acclaimed movies of all-time. At the very least it is a rather spiffy place for all budding/established film buffs to commence/enhance their cinematic experiences. So what are you waiting for? Start that checklist now!
For the first time I have provided a listing of the films currently ranked from
1,001 to 2,000
(these have been highlighted accordingly in a lovely light blue, in the the aforementioned
starting list
). This list is in alphabetical order and is unranked. Many of these films are ex-members of the
1,000 Greatest Films
listing.
The main purpose of providing this list is to give cinema lovers, who have seen all or most of the 1,000 Greatest Films, the next batch of 1,000 acclaimed films to get their teeth into.
This list can also be downloaded in
EXCEL format
, allowing you to sort it by director, year, country, etc. For those who crave rankings beyond the
1,000 Greatest Films
, I apologise. The main reason I don't provide them is that I like to garner a little mystery, but also because I don't believe there is much value in rankings beyond the
1,000
(not much - in terms of ranking points - separates the films ranked between 1,001 and 2.000 - this is a fact). If I had it completely my way, I wouldn't rank the
1,000 Greatest
either, but that is another story. For the ranking-hungry who may fancy a little detective work, you can actually piece together many of the rankings beyond the
1,000
by viewing the acclaimed films pages of
TSPDT
-listed directors
. For example, see
Alfred Hitchcock's acclaimed films page
.
Thank you to everyone that has contributed lists and/or lent their support towards this venture over the years. I hope your interest and support continues. Special thanks, in relation to this year's edition, goes out to Wesley Weaver, Ángel Gonzalez & Fernando Manchebo Perez. And, to all else who contributed during 2014, including some who prefer to remain uncredited. You know who you are.
You Can Help…
If you have access to any additional film lists from critics and/or filmmakers (particularly from Asia or Africa) that you think I may have missed, then of course I'd love to see them. Please send all lists to
bill@theyshootpictures.com
. And, as always, I would love to read any feedback (good, bad, or otherwise) you have on this ongoing project.
Begin browsing the
1,000 Greatest Films
.
The 1,000 Greatest Films:
Introduction
,
A-B
,
C-D
,
E-G
,
H-L
,
M-N
,
O-R
,
S
,
T-Z
,
Full List (Sortable Table)
,
By Ranking
,
By Ranking History
,
Ex-1000
,
Alternative Titles
,
Sources/Critics
,
Top 250 Directors
,
Resources/Links
,
Films Ranked 1001-2000