Ernst Lubitsch
Director / Producer / Screenwriter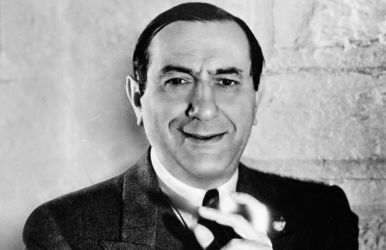 1892 - 1947
Born January 28, Berlin, Germany
Key Production Countries: USA, Germany
Key Genres: Comedy, Sophisticated Comedy, Romantic Comedy, Romance, Drama, Comedy Drama, Farce, Musical, Period Film
Key Collaborators: Hans Dreier (Production Designer), Hanns Kraly (Screenwriter), Samson Raphaelson (Screenwriter), Victor Milner (Cinematographer), Edward Everett Horton (Leading Player), Ernest Vajda (Screenwriter), Theodor Sparkuhl (Cinematographer), Werner R. Heymann (Composer), Maurice Chevalier (Leading Player), William Shea (Editor)
---
Highly Recommended: Broken Lullaby (1932), One Hour with You (1932), Design for Living (1933)*, Angel (1937)*, Ninotchka (1939)*, The Shop Around the Corner (1940)*, To Be or Not to Be (1942)*, Heaven Can Wait (1943)*
Recommended: The Oyster Princess (1919), The Marriage Circle (1924), Lady Windermere's Fan (1925), The Student Prince in Old Heidelberg (1927), The Smiling Lieutenant (1931), Trouble in Paradise (1932)*, The Merry Widow (1934)
Worth a Look: Madame DuBarry (1919), Die Puppe (1919), Kohlhiesel's Daughters (1920), Die Bergkatze (1921), Forbidden Paradise (1924), So This is Paris (1926), The Love Parade (1929), Monte Carlo (1930), If I Had a Million (1932) [co-directed by James Cruze, H. Bruce Humberstone, Norman Z. McLeod, Stephen Roberts, William A. Seiter & Norman Taurog], Bluebeard's Eighth Wife (1938), That Uncertain Feeling (1941), Cluny Brown (1946)
* Listed in TSPDT's 1,000 Greatest Films section.
---
Links: [ Amazon ] [ IMDB ] [ TCMDB ] [ All-Movie Guide ] [ Film Reference ] [ The Cinema of Ernst Lubitsch ] [ Interview with Louella Parsons (1922) ] [ Film Forum: The Lubitsch Touch ] [ German Culture Article ] [ Close-Up Retrospective ] [ Peter Bogdanovich Article (1972) ]
Books: [ Herr Lubitsch Goes to Hollywood: German and American Film after World War I ] [ Ernst Lubitsch: Laughter in Paradise ] [ Passions and Deceptions ] [ Ethics and Social Criticism in the Hollywood Films of Erich von Stroheim, Ernst Lubitsch and Billy Wilder ] [ Ernst Lubitsch's American Comedy ] [ Romantic Comedy in Hollywood: From Lubitsch to Sturges ] [

Master Space: Film Images of Capra, Lubitsch, Sternberg, and Wyler

]



"As Hollywood recedes, Lubitsch's role as a creative entrepreneur and as the germ of European sophistication becomes more fascinating. Considering the way he was rebuffed by Mary Pickford on his first American film, Rosita, and so wittily mocked for his Teutonic stubbornness, it is remarkable that he achieved such eminence in Hollywood and that his reputation rested on the supposed delicacy of "touch"." - David Thomson (The New Biographical Dictionary of Film, 2002)
"After joining Warner Brothers, he directed five films that firmly established his thematic interests. The films were small in scale, dealt openly with sexual and psychological relationships in and out of marriage, refrained from offering conventional moral judgments, and demystified women. As Molly Haskell and Marjorie Rosen point out, Lubitsch created complex female characters who were aggressive, unsentimental, and able to express their sexual desires without suffering the usual pains of banishment or death." - Greg S. Faller (The St. James Film Directors Encyclopedia, 1998)
"Lubitsch was always the least Germanic of German directors, as Lang was the most Germanic. The critics were always so obsessed with what Lubitsch naughtily left off the screen that they never fully evaluated what was left on... Lubitsch was the last of the genuine continentals let loose on the American continent, and we shall never see his like again because the world he celebrated had died - even before he did - everywhere except in his own memory." - Andrew Sarris (The American Cinema, 1968)
"The man with the cynical, delightful touch created an aristocratic world of yesteryear, then poked fun at it. Lubitsch could say volumes by implication and innuendo." - William R. Meyer (The Film Buff's Catalog, 1978)
"

I sometimes make pictures which are not up to my standard, but then it can only be said of a mediocrity that all his work is up to his standard.

" - Ernst Lubitsch
"

I let the audience use their imaginations. Can I help it if they misconstrue my suggestions?

" - Ernst Lubitsch
Please note that the rating given for this director (see top-right) is based only on the films we have seen (listed above). Films by this director that we haven't seen include That Lady in Ermine (1948).
9
"Ernst Lubitsch was the director most closely identified with the genre of romantic comedy during the Studio era. He was known for the "Lubitsch touch," the ineffable combination of gloss, sophistication, wit, irony, and, above all, lightness, that he brought to his material... If Lubitsch's reputation has not held up as well as some of his studio-era contemporaries, it may be because his stylish comedies fail to deal with serious issues, even serious issues of love or romance. But one film at least cannot be dismissed in this way. To Be or Not to Be (1942) is a romantic comedy set in Nazi-occupied Warsaw. Although the making of a comedy set in war-torn Europe troubled many at the time, the film may be Lubitsch's most enduring work." - David R. Shumway, Schirmer Encyclopedia of Film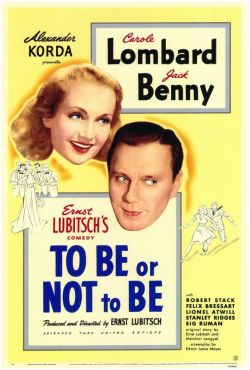 ●

Top 250 Directors
● Pantheon Director
● 100 Essential Directors (Pop Matters)
● The 25th Most Influential Director of All Time (2002 MovieMaker Poll)
● Survey of Filmmakers: Top 25 Directors (2005 poll by The Film Journal)
● Jean-Pierre Melville's 64 Favourite Pre-War American Filmmakers (Cahiers du Cinema, October 1961)
● 501 Movie Directors: A Comprehensive Guide to the Greatest Filmmakers
See Also