Erich von Stroheim
Director / Screenwriter / Actor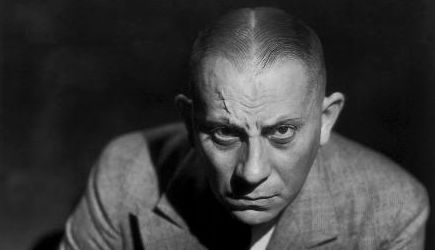 1885 - 1957
Born September 22, Vienna, Austria
Key Production Country: USA
Key Genres: Drama, Melodrama, Psychological Drama
Key Collaborators: Richard Day (Production Designer), Ben Reynolds (Cinematographer), Dale Fuller (Character Player), ZaSu Pitts (Leading Player), Maude George (Leading Character Player), Tully Marshall (Leading Character Player), George Fawcett (Leading Character Player), William Daniels (Cinematographer), Frank E. Hull (Editor), Sylvia Ashton (Character Player)
---
Highly Recommended: Greed (1924)*, The Wedding March (1928)*
Recommended: Foolish Wives (1922)*, The Merry Widow (1925), Queen Kelly (1928)*
Approach with Caution: Hello, Sister! (1933) [co-directed by Alan Crosland]
* Listed in TSPDT's 1,000 Greatest Films section.
---
Links: [ Amazon ] [ IMDB ] [ TCMDB ] [ All-Movie Guide ] [ Film Reference ] [ Wikipedia ] [ Derek Malcolm's Century of Films: "Greed" ] [ von Stroheim Profile] [ Review of "Citizen Kane" by Erich von Stroheim ] [ Silent Era ] [ Grapevine Video ]
Books: [ Von: The Life and Films of Erich von Stroheim ] [ Stroheim ] [ Ethics and Social Criticism in the Hollywood Films of Erich von Stroheim, Ernst Lubitsch, and Billy Wilder ]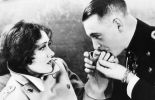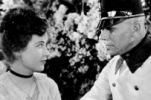 "Only the first two films of the nine directed by Erich von Stroheim (Erich Oswald Stroheim) were released without studio interference. Yet, despite the vandalism committed on his art, he remains one of cinema's great figures... As a director, he was profligate with studio money (for example, he rebuilt a large part of Monte Carlo on the Universal backlot) so that Irving Thalberg, Head of Production, called him a 'footage fetishist.'" - Ronald Bergan (Film - Eyewitness Companions, 2006)
"Stroheim's combination of naturalism and melodrama, not to mention his stately camera and editing styles, made a significant contribution to the progress of film language and technique. More importantly, his interest in the less salubrious aspects of both the individual psyche and society at large ensure that his films retain lasting sophistication and modernity." - Geoff Andrew (The Film Handbook, 1989)
"Like all the great silent directors he knew how necessary it was to abandon taste for obsession. His reckless enlargement of situations was a form of improvisation, even if it entailed crazy expense and delay. Left to himself, Stroheim might never have finished a film, so chronic was the fever for detail. For all that he explored realism of character and delighted in location work, nonetheless he was capable of sudden, exquisite insights - usually into perversion, lust, malice, or pride. His films amassed detail relentlessly, but never lost sight of character or structure." - David Thomson (The New Biographical Dictionary of Film, 2002)
"In the American silent cinema, von Stroheim was to cynicism what Griffith was to idealism. Andrew Sarris has noted that Griffith found purity even in the lowliest places, whereas von Stroheim unearthed evil in the highest towers of the rich and in the most heavenly marriages." - William R. Meyer (The Film Buff's Catalog, 1978)
"

Since that first showing of Foolish Wives I have seemed to walk through vast crowds of people, their white American faces turned towards me in stern reproof.

" - Erich von Stroheim
Please note that the rating given for this director (see top-right) is based only on the films we have seen (listed above). Films by this director that we haven't seen include
Blind Husbands (1919).
8
"All of his films are concerned with characters who degrade themselves in the pursuit of money, sex, and/or status. What is remarkable about von Stroheim's representations of these endeavors, however, is the density of sociocultural detail against which they are enacted. His two masterpieces, Greed (1924) and The Wedding March (1928), recreate prewar San Francisco and Vienna in obsessive detail... The exactitude of Von Stroheim's vision and struggles against the emerging studio system make him a cause célèbre for auteur theorists. Conversely, studio apologists reference his career as a cautionary tale for egomaniacal filmmakers. Most of von Stroheim's work is incomplete, truncated, or has been lost entirely… Whatever one's opinions of his ambitions, von Stroheim remains one of the most controversial and uncompromising filmmakers in Hollywood history." - Aaron E. N. Taylor, Schirmer Encyclopedia of Film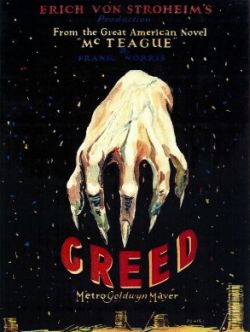 ●

Top 250 Directors
● The Far Side of Paradise
● 501 Movie Directors: A Comprehensive Guide to the Greatest Filmmakers
See Also
● Clarence Brown
● D.W. Griffith
● Charles Chaplin
● Marcel L'Herbier
● Ernst Lubitsch
● Max Ophüls
● G.W. Pabst
● Jean Renoir
● Josef von Sternberg
● Luchino Visconti
● Orson Welles
● Billy Wilder