George Cukor
Director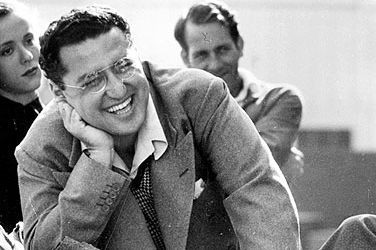 1899 - 1983
Born July 7, New York, New York, USA
Key Production Country: USA
Key Genres: Drama, Comedy, Romance, Romantic Comedy, Sophisticated Comedy, Comedy Drama, Melodrama, Musical, Musical Comedy, Period Film, Coming-of-Age, Domestic Comedy, Ensemble Film
Key Collaborators: Cedric Gibbons (Production Designer), Katharine Hepburn (Leading Player), Gene Allen (Production Designer), Spencer Tracy (Leading Player), Donald Ogden Stewart (Screenwriter), Garson Kanin (Screenwriter), Ruth Gordon (Screenwriter), Bronislau Kaper (Composer), Judy Holliday (Leading Player), William Daniels (Cinematographer)
---
Highly Recommended: Holiday (1938)*, The Women (1939), The Philadelphia Story (1940)*, Adam's Rib (1949), A Star is Born (1954)*, Bhowani Junction (1956), My Fair Lady (1964)*
Recommended: Dinner at Eight (1933), Little Women (1933), David Copperfield (1935), Camille (1936), A Woman's Face (1941), Gaslight (1944), Born Yesterday (1950), The Marrying Kind (1952), The Actress (1953), It Should Happen to You (1954), Heller in Pink Tights (1960)
Worth a Look: Sylvia Scarlett (1935), Keeper of the Flame (1942), A Double Life (1947), Edward, My Son (1949), Pat and Mike (1952), Let's Make Love (1960), Travels with My Aunt (1972)
Approach with Caution: Two-Faced Woman (1941), Les Girls (1957), The Chapman Report (1962)
Duds: Rich and Famous (1981)
* Listed in TSPDT's 1,000 Greatest Films section.
---
Links: [ Amazon ] [ IMDB ] [ TCMDB ] [ All-Movie Guide ] [ Senses of Cinema: Great Directors ] [ Film Reference ] [ Bright Lights Film Journal Feature ] [ Classic Film and Television Home Page ] [ Reel Classics Page ]
Books: [ George Cukor: A Double Life ] [ George Cukor: Interviews ] [ On Cukor ] [ George Cukor, Master of Elegance: Hollywood's Legendary Director and His Stars ] [ George Cukor: A Critical Study and Filmography ]




| | | |
| --- | --- | --- |
| | | |
| | "Stylistically, his films are defined by their unshowy sophistication, with the discreetly fluid camera focused firmly on the dazzling performances; he was particularly adept with and sympathetic to actresses, and made numerous films with women centre-stage. Fittingly, the secret of Cukor's eminently civilised artistry lies in its deceptive ease." - Geoff Andrew (The Director's Vision, 1999) | |
| | | |
| | "Although most of Cukor's films are adaptations of preexisting novels and plays, he has always chosen material that has been consistent with his view of reality. Most often he has explored the conflict between illusion and reality in peoples' lives. The chief characters in his films are frequently actors and actresses, for they, more than anyone, run the risk of allowing the world of illusion with which they are constantly involved to become their reality." - Gene D. Phillips (The St. James Film Directors Encyclopedia, 1998) | |
| | | |
| | "George Cukor's filmography is his most eloquent defense. When a director has provided tasteful entertainment of a high order consistently over a period of more than thirty years, it is clear that said director is much more than a mere entertainer. Mere entertainers seldom entertain for more than five years, and then only intermittently... He is a genuine artist" - Andrew Sarris (The American Cinema, 1968) | |
| | | |
| | "One of Hollywood's best directors of women and women's films (Little Women, 33; The Women, 39). His comedies (Adam's Rib, 49; Born Yesterday, 50) are generally rich in the real humor of life." - William R. Meyer (The Film Buff's Catalog, 1978) | |
| | | |
| | "Alas, I am not an auteur, but damn few directors can write. They're very clever and they can go through the paces. As a director, you've got to think of your own limitations. There are certain things you're sympathetic with, and there are certain things you say to yourself. "Well, I can do it because I'm perfectly competent, but there's so many people who can do it much better than I can." I've been sent a script I think is charming and I said, "I think you ought to get an Italian director; it's madness to ask me to do it." - George Cukor (Directing the Film, 1976) | |
| | | |
Please note that the rating given for this director (see top-right) is based only on the films we have seen (listed above). Films by this director that we haven't seen include Girls About Town (1931), Tarnished Lady (1931), A Bill of Divorcement (1932), Rockabye (1932), What Price Hollywood? (1932), Our Betters (1933), Romeo and Juliet (1936), Zaza (1939), Susan and God (1940), Her Cardboard Lover (1942), Winged Victory (1944), A Life of Her Own (1950), The Model and the Marriage Broker (1951), Wild is the Wind (1957), Justine (1969), and The Blue Bird (1976).
9
"While Cukorís cinema work embraces a variety of genres, he is probably best remembered for sophisticated comedies like Adamís Rib (1949) and Born Yesterday (1950), with their trademark quirky, and very modern, heroines. Cukor worked with many of Hollywoodís finest actresses (among them, most memorably, Katharine Hepburn and Judy Holliday) and female scriptwriters. This earned him a reputation as a "womenís director." Cukorís independent, acerbic, intelligent heroines are never less than interesting, and his films characteristically proffer a kind of feminine angle on the world. Yet they rarely identify fully with the womanís point of view, nor as a rule do they address themselves exclusively to a female audience. In this regard, Cukor has been likened to the American novelist Henry James." - Annette Kuhn, Schirmer Encyclopedia of Film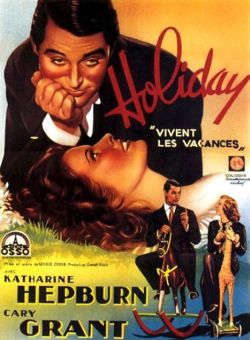 ●

Top 250 Directors
● The Far Side of Paradise
● 100 Essential Directors (Pop Matters)
● Jean-Pierre Melville's 64 Favourite Pre-War American Filmmakers (Cahiers du Cinema, October 1961)
● 501 Movie Directors: A Comprehensive Guide to the Greatest Filmmakers
See Also
● Edmund Goulding
● Howard Hawks
● Walter Lang
● Ernst Lubitsch
● Joseph L. Mankiewicz
● Leo McCarey
● Vincente Minnelli
● Jean Negulesco
● Jean Renoir
● George Sidney
● George Stevens
● William Wyler