William Wyler
Director / Producer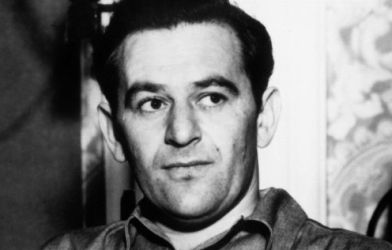 1902 - 1981
Born July 1, Mulhouse, Haut-Rhin, Alsace, France
Key Production Country: USA
Key Genres: Drama, Family Drama, Romantic Drama, Melodrama, Romantic Comedy, Romance
Key Collaborators: Daniel Mandell (Editor), Robert Swink (Editor), Samuel Goldwyn (Producer), Gregg Toland (Cinematographer), Alfred Newman (Composer), Miriam Hopkins (Leading Player), Hal Pereira (Production Designer), Bette Davis (Leading Player), Audrey Hepburn (Leading Player), Lillian Hellman (Screenwriter)
---
Highly Recommended: Dodsworth (1936)

*

, The Best Years of Our Lives (1946)*, Detective Story (1951)#
Recommended: These Three (1936), Dead End (1937), Jezebel (1938), Wuthering Heights (1939), The Letter (1940)#, The Little Foxes (1941), Roman Holiday (1953)*, The Desperate Hours (1955)#**
Worth a Look: The Good Fairy (1935), The Westerner (1940), Mrs. Miniver (1942), The Heiress (1949)*, Carrie (1952), Friendly Persuasion (1956), Ben-Hur (1959)*, The Collector (1965), How to Steal a Millon (1966)
Approach with Caution: Come and Get It (1936) [co-directed by Howard Hawks], The Big Country (1958), The Children's Hour (1962), Funny Girl (1968)
* Listed in TSPDT's 1,000 Greatest Films section; # Listed in TSPDT's
250 Quintessential Noir Films section; ** Listed in TSPDT's Ain't Nobody's Blues But My Own section.
---
Links: [ Amazon ] [ TCMDB ] [ IMDB ] [ All-Movie Guide ] [ Senses of Cinema: Great Directors ] [ Film Reference ] [ American Masters ] [ Reel Classics Profile ] [ Wikipedia ] [ William Wyler.com ]
Books: [ A Talent for Trouble: The Life of Hollywood's Most Acclaimed Director ] [ William Wyler: Interviews ] [ William Wyler: The Authorized Biography ]




"While there's no denying Wyler's expertise with actors or his ability to make the most out of a scene's topography in terms of the characters' emotional and psychological proximity to or distance from one another, his work could seem passionless and schematic... Whether working in historical or domestic drama, crime films or westerns, Wyler simply set about telling a story elegantly and sensitively, though in later epics like The Big Country and Ben-Hur, not to mention the musical Funny Girl, his solemnity merely seemed stolid and overblown." - Geoff Andrew (The Director's Vision, 1999)
"Wyler's films, although in recent times they have undergone critical devaluation, are full of ringing, decisive and memorable emotional moments, and sharply etched acting performances. Most of the public, too, liked what they were seeing: it was crafted for their benefit with such care and attention to detail that the director at one time became known as '90-Take Wyler' for the number of times he would re-shoot his scenes to get exactly the right effect." - David Quinlan (Quinlan's Illustrated Guide to Film Directors, 1999)
"During the last decades of Wyler's career, many of the director's gifts, which flourished in contexts of extreme dramatic tension and the exigencies of studio shooting, were dissipated in excessively grandiose properties and "locations." There were, however, exceptions. Wyler's presence is strongly felt in the narrow staircase of The Heiress and the dingy station house of Detective Story." - Charles Affron (The St. James Film Directors Encyclopedia, 1998)
"Much of Wyler's work is centered on characters who are severely repressed, then give themselves over to their passions (Dodsworth, 36; The Letter, 40; The Collector, 65). The cause and effect are usually examined by the director, a fact which accounts for the high quality of Wyler's pulsating melodramas. In the course of his films, there are invariably images which brilliantly summarize a relationship or a moment." - William R. Meyer (The Film Buff's Catalog, 1978)
"

I'm here to make good pictures. If I don't see it, I won't touch it. I may not make a good picture, but I still gotta believe in it!

" - William Wyler
Please note that the rating given for this director (see top-right) is based only on the films we have seen (listed above). Films by this director that we haven't seen include Hell's Heroes (1929), A House Divided (1931), Tom Brown of Culver (1932), Counsellor-at-Law (1933), The Gay Deception (1935), The Memphis Belle (1944), and The Liberation of L.B. Jones (1970).