Alain Resnais
Director / Editor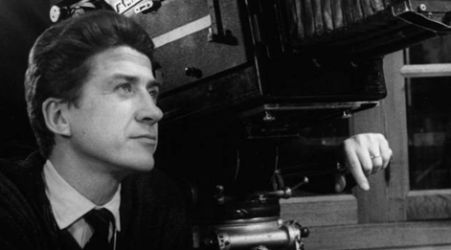 1922 -
Born June 3, Vannes, Morbihan, Bretagne, France
Key Production Countries: France, Italy
Key Genres: Drama, Psychological Drama, Short Film, Avant-garde/Experimental, Comedy of Manners, Romantic Drama, Ensemble Film
Key Collaborators: Jacques Saulnier (Production Designer), Sacha Vierny (Cinematographer), Sabine Azema (Leading Player), Pierre Arditi (Leading Player), Albert Jurgenson (Editor), Andre Dussollier (Leading Player), Herve de Luze (Editor), Bruno Pesery (Producer), Pierre Braunberger (Producer), Claude Rich (Leading Character Player)
---
Highly Recommended: Night and Fog (1955)*, Le Chant du Styrène (1958), Muriel (1963)*
Recommended: Toute la mémoire du monde (1956), Hiroshima mon amour (1959)*, Mon oncle d'Amérique (1980)*
Worth a Look: Guernica (1950), Last Year in Marienbad (1961)*, La Guerra Est Finie (1966), Je t'aime, je t'aime (1968), Stavisky (1974), Providence (1977)*, L'Amour a Mort (1984), Melo (1986), Smoking/No Smoking (1993), Same Old Song (1997), Private Fears in Public Places (2006), Wild Grass (2009)
Approach with Caution: Not on the Lips (2003)
* Listed in TSPDT's 1,000 Greatest Films section.
---
Links: [ Amazon ] [ IMDB ] [ TCMDB ] [ All-Movie Guide ] [ Film Reference ] [ Boston Globe Article (2010) ] [ Strictly Film School ] [ Wikipedia ] [ The Stream of Consciousness in the Films of Alain Resnais (Book Website) ] [ Films de France ] [ New York Times Article (2007) ] [ Guardian Article (2007) ] [ Moving Image Source Article (2008) ] [ Harvard Film Archive Program ]
Books: [ Alain Resnais (French Film Directors) ] [ The Stream of Consciousness in the Films of Alain Resnais ] [ Alain Resnais (French Film Directors) ]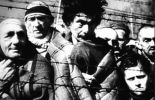 "Resnais's filmic output has been relatively small. He nonetheless stands as a significant figure in modernist cinema. His strategies of fragmented point-of-view and multiple temporality, as well as his use of the medium to convey past/present and fantasy/imagination/reality as equivocal and equivalent modes of experience have amplified our understanding of film's capacity for expression." - M.B. White (International Dictionary of Films and Filmmakers, 1991)
"Resnais has made fifteen feature films in forty years, and has confessed sometimes to wondering where a next picture might come from. Is this sparseness the result of an uncompromisingly difficult artistic personality or does Resnais pursue complexity at the expense of self-expression? It is all very well to claim that Resnais is dedicated to the immense subjects of time and memory, and then adopt his rather pusillanimous defenses of his own films." - David Thomson (The New Biographical Dictionary of Film, 2002)
"A leading figure in the development of a modernist cinema, Alain Resnais seems recently to have retreated further into an hermetic artiness that takes little account of the demands of the popular audience. In dealing repeatedly with the effect of memory and the imagination upon human passions, his intellectual, near-abstract approach to plot and character counteracts emotional involvement." - Geoff Andrew (The Film Handbook, 1989)
"Resnais is a cubist. I mean that he is the first modern filmmaker of the sound film." - Eric Rohmer
"Themes of time and memory haunt this director's brilliant career, with the individual consciousness the dictator of his narratives, rather than the traditionally uninterrupted beginning, middle, and end. Resnais' films flow from one association to another, yet are not as inaccessible as might be expected. The human being is his subject, and that accounts for the beauty, strength, and empathy in his quilted stories." - William R. Meyer (The Film Buff's Catalog, 1978)
"

I never had any special appetite for filmmaking, but you have to make a living and it is miraculous to earn a living working in film.

" - Alain Resnais
Please note that the rating given for this director (see top-right) is based only on the films we have seen (listed above). Films by this director that we haven't seen include Life is a Bed of Roses (1983).
8
"Resnais, though often associated with the New Wave, is distinguished from the typical New Wave directors by his willingness to efface himself through the adaptation of works by other writers, and by his highly intellectualized approach. His major films from the late 1950s and 1960s include Hiroshima mon amour, with a script by Marguerite Duras, and Last Year at Marienbad, produced in collaboration with Alain Robbe-Grillet, starring the cult actress Delphine Seyrig, and with costumes by Coco Chanel… Resnais has continued to make interesting films into his eighties, but his reputation rests primarily on his uncompromisingly modernist works under the nouvelle vague umbrella in the period from 1959 to 1966." - Schirmer Encyclopedia of Film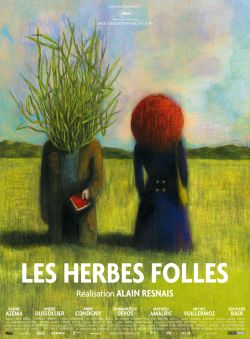 ●
Top 250 Directors
● 100 Essential Directors (Pop Matters)
●
Survey of Filmmakers: Top 25 Directors (2005 poll by The Film Journal)
●
One of the twelve greatest living narrative filmmakers - Jonathan Rosenbaum (Placing Movies: The Practice of Film Critics, 1993)
●
501 Movie Directors: A Comprehensive Guide to the Greatest Filmmakers
See Also
●
Chantal Akerman
●
Jean Cocteau
●
Jean-Luc Godard
●
Krzysztof Kieslowski
●
Joseph Losey
●
Chris Marker
●
Marcel Ophüls
●
Jacques Rivette
●
Nicolas Roeg
●
Raúl Ruiz
● Alain Tanner
●
François Truffaut