Roger Corman
Director / Producer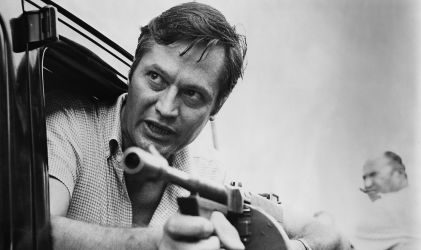 1926 -
Born April 5, Detroit, Michigan, USA
Key Production Country: USA
Key Genres: Horror, Costume Horror, Gothic Film, Science Fiction, Horror Comedy, Crime, Drama, Crime Drama
Key Collaborators: Daniel Haller (Production Designer), Dick Miller (Character Player), Floyd Crosby (Cinematographer), Vincent Price (Leading Player), Ronald Sinclair (Editor), Jonathan Haze (Leading Character Player), Ronald Stein (Composer), Charles B. Griffith (Screenwriter), Anthony Carras (Editor), Les Baxter (Composer)
---
Highly Recommended: The Intruder (1961), The Tomb of Ligeia (1965)
Recommended: Fall of the House of Usher (1960), The Pit and the Pendulum (1961), X: The Man with the X-Ray Eyes (1963)
Worth a Look: It Conquered the World (1956), Machine Gun Kelly (1958), A Bucket of Blood (1959), The Premature Burial (1962), The Haunted Palace (1963), The Masque of the Red Death (1964), The Wild Angels (1966), The St. Valentine's Day Massacre (1967)
Approach with Caution: Day the World Ended (1956), Not of This Earth (1957), Rock All Night (1957), The Little Shop of Horrors (1960), Tales of Terror (1961), The Raven (1963), The Trip (1967), Bloody Mama (1970)
---
Links: [ Amazon ] [ IMDB ] [ TCMDB ] [ All-Movie Guide ] [ Senses of Cinema: Great Directors ] [ Film Reference ] [ Salon Feature ] [ Bright Lights Film Journal Interview (1974) ] [ Images Journal Interview ] [ Wikipedia ] [ Guardian Article (2011) ] [ Age Article (2006) ] [ Telegraph Article (2007) ] [ A.V. Club Interview (2010) ]
Books: [ Roger Corman: Metaphysics on a Shoestring ] [ Roger Corman (Pocket Essential Series ] [ Roger Corman: Interviews ] [ Roger Corman: The Best of the Cheap Acts ] [ How I made a Hundred Movies in Hollywood and Never Lost a Dime ] [ The Films of Roger Corman: Shooting My Way Out of Trouble ] [ Roger Corman: An Unauthorized Biography of the Godfather of Indie Filmmaking ] [ Roger Corman: Blood-Sucking Vampires, Flesh-Eating Cockroaches, and Driller Killers ]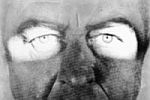 "Roger Corman's outstanding achievement to date is The Masque of the Red Death, but on the whole he seems much more stronger visually than dramatically. His acting is usually atrocious, and his feeling for dialogue uncertain. It is quite possible that he is miscast, like Mankiewicz, Wyler, and Wise, as a director, when he would be much more effective as a producer." - Andrew Sarris (The American Cinema, 1968)
"Though, for most of his prolific directing career, Corman churned out sci-fi, horror, westerns and teen melodramas for the drive-in crowd, inventive pragmatism and absurdist irony ensured that they were not only entertaining and to-the-point but surprisingly intelligent: highpoints include the hilariously bitchy Sorority Girl, the taut gangster sagas Machine Gun Kelly and The St. Valentine's Day Massacre, a visually elegant series of Edgar Allan Poe adaptations, and the metaphysical fable: The Man with the X-Ray Eyes." - Geoff Andrew (The Director's Vision, 1999)
"Backhandedly dubbed by critics "the King of Schlock" and "the Orson Welles of Z-Pictures," Corman has become a symbol of the creativity available to those willing to accept the economic limitations of working outside the mainstream... Corman hit his artistic stride in the early 1960s with a series of seven flamboyantly artificial color horror films, loosely based on Poe and ranging in tone from slightly tongue-in-cheek to openly parodic." - Ed Lowry (International Dictionary of Films and Filmmakers, 1991)
"A low-budget producer/director who has visual flair and a sense for telling even the most absurd story." - William R. Meyer (The Film Buff's Catalog, 1978)
"

Other writers, producers, and directors of low-budget films would often put down the film they were making, saying it was just something to make money with. I never felt that. If I took the assignment, I'd give it my best shot.

" - Roger Corman
Please note that the rating given for this director (see top-right) is based only on the films we have seen (listed above). Films by this director that we haven't seen include Five Guns West (1955), Swamp Women (1955), Apache Woman (1955), The Gunslinger (1956), The Oklahoma Woman (1956), Attack of the Crab Monsters (1957), Carnival Rock (1957), Naked Paradise (1957), Sorority Girl (1957), Teenage Doll (1957), The Undead (1957), Viking Women and the Sea Serpent (1957), War of the Satellites (1958), I, Mobster (1958), Teenage Caveman (1958), She Gods of Shark Reef (1958), Attack of the Giant Leeches (1959), The Last Woman on Earth (1960), Ski Troop Attack (1960), The Wasp Woman (1960), Atlas (1961), Creature From the Haunted Sea (1961), Tower of London (1962), The Terror (1963), The
Young Racers (1963), The Secret Invasion (1964), Target: Harry (1969), Gas-s-s-s (1970), The Red Baron (1971), and Frankenstein Unbound (1990).
Swamp Women (1955)
8
"Although this American film-maker became a powerful and innovative independent producer, forever encouraging new young talent tom the American cinema, for most of us he will remain the man who directed all those tremendously enjoyable, and increasingly good 'Edgar Allan Poe' horror films of the 1960s, the inhabitants of whose coffins never rested in peace and whose heroines tottered tremulously across the CinemaScope screen, brushing aside the Pathecolor cobwebs and doing the very things liable to end them up on a slab at the mercy of some madman... At the beginning of his career, Corman quickly became known as the 'King of the Z-Movies', making exploitational subjects that abounded in black humour, had often been rushed out in less than a week in front of cardboard scenery, and almost all made money." - David Quinlan, Quinlan's Film Directors: The Ultimate Guide to the Directors of the Big Screen
● Oddities and One-Shots
● 501 Movie Directors: A Comprehensive Guide to the Greatest Filmmakers
See Also
● Dario Argento
● Jack Arnold
● Peter Bogdanovich
● Tim Burton
● John Carpenter
● Brian De Palma
● Terence Fisher
● Monte Hellman
● Robert Rodriguez
● Ernest B. Schoedsack
● Edgar G. Ulmer
● Edward D. Wood Jr.
Roger Corman's

Favourites
Avatar (2009) James Cameron, Battleship Potemkin (1925) Sergei Eisenstein, Citizen Kane (1941) Orson Welles, Lawrence of Arabia (1962) David Lean, On the Waterfront (1954) Elia Kazan. Source: Rotten Tomatoes (2011)