Tim Burton
Director / Producer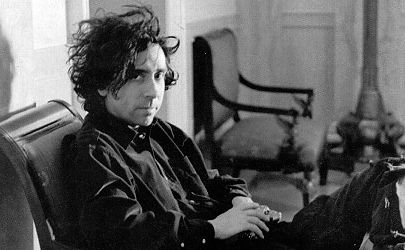 1958 -
Born August 25, Burbank, California, USA
Key Production Countries: USA
Key Genres: Fantasy, Children's/Family, Fantasy Comedy
Key Collaborators: Danny Elfman (Composer), Chris Lebenzon (Editor), Johnny Depp (Leading Player), Helena Bonham Carter (Leading Player), Richard D. Zanuck (Producer), Michael Keaton (Leading Player), Denise DiNovi (Producer), John August (Screenwriter), Jeffrey Jones (Leading Character Player), Stefan Czapsky (Cinematographer)
---
Highly Recommended: Ed Wood (1994)*, Sleepy Hollow (1999)
Recommended: Vincent (1982), Edward Scissorhands (1990)*, Mars Attacks! (1996), Charlie and the Chocolate Factory (2005), Corpse Bride (2005) [co-directed by Mike Johnson]
Worth a Look: Pee-wee's Big Adventure (1985), Beetlejuice (1988), Batman Returns (1992), Sweeney Todd: The Demon Barber of Fleet Street (2007)
Approach with Caution: Batman (1989), Planet of the Apes (2001), Big Fish (2003)
* Listed in TSPDT's 1,000 Greatest Films section.
---
Links: [ Amazon ] [ IMDB ] [ TCMDB ] [ All-Movie Guide ] [ Senses of Cinema: Great Directors ] [ Film Reference ] [ Wikipedia ] [ The Tim Burton Collective ] [ Dark Visions: The Tim Burton Fanlisting ] [ The Tim Burton Dream Site ] [ Flickering Myth Profile ]
Books: [ Tim Burton: A Child's Garden of Nightmares ] [ Tim Burton ] [ Tim Burton: An Unauthorized Biuography of the Filmmaker ] [ Tim Burton: Interviews ] [ Burton on Burton: Revised Edition ] [ Gothic Fantasy: The Films of Tim Burton ]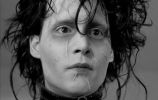 "Johnny Depp once said that no one so obviously out of place in Hollywood fits in so right as Burton. Maybe that explains why misfit director Burton remains in the unique position of a chameleon whose movies appeal to mainstream and cultish fringe audiences alike." - Ernest Mathijs (501 Movie Directors: A Comprehensive Guide to the Greatest Filmmakers, 2007)
"Burton has sometimes been compared to Steven Spielberg, because of their affinity for the child's-eye view (and, perhaps, their limited engagement with the opposite sex), but the work is of a very different temperature. More intuitive, less sentimental, Burton has none of Spielberg's sense of the rightful order of things. Indeed, storytelling is not his forte. His movies get by on atmosphere and curiosity rather than narrative drive or manipulation." - Tom Charity (The Rough Guide to Film, 2007)
"Burton is the most clear-cut example of the movie brat made by an age of horror, fantasy, animation, and effects. There is not really a hint of the straight world in his films, and those who miss such things should face the possibility that Burton (and his contemporaries) have never noticed such a thing. In other words, photography for him is only a way of making effects. He does not understand that it was ever reckoned as way of recording nature. Everything in a Burton film expresses the distorted feelings of a resolute, inescapable loneliness - his world is constitutionally warped and explosive." - David Thomson (The New Biographical Dictionary of Film, 2002)
"I`ve always loved the idea of fairy tales, but somehow I never managed to completely connect with them. What interests me is taking those classic images and themes and trying to contemporize them a bit. I believe folk tales and fairy tales have some sort of psychological foundation that makes that possible

.

" - Tim Burton
Please note that the rating given for this director (see top-right) is based only on the films we have seen (listed above). Films by this director that we haven't seen include
Alice in Wonderland (2010).
7+
"Although in the last resort I find his work more distinctive than distinguished, Tim Burton compels interest and attention by the way in which he has established within the Hollywood mainstream a cinema that is, to say the least, highly eccentric, idiosyncratic, and personal… Credit must be given to Burton's originality and inventiveness: he is an authentic artist in the sense that he is so clearly personally involved in and committed to his peculiar vision and its realization in film. What equally demands to be questioned is the degree of real intelligence underlying these qualities. The inventiveness is all on the surface, in the art direction, makeup, special effects. The conceptual level of the films does not bear very close scrutiny." - Robin Wood, International Dictionary of Film and Filmmakers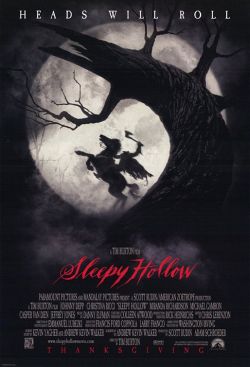 ●

Top 250 Directors
● 100 Essential Directors (Pop Matters)
● 501 Movie Directors: A Comprehensive Guide to the Greatest Filmmakers
See Also
Tim Burton's Favourites
Dracula A.D. 1972 (1972) Alan Gibson, The Golden Voyage of Sinbad (1974) Gordon Hessler, The Omega Man (1971) Boris Sagal, The War of the Gargantuas (1966) Ishirô Honda, The Wicker Man (1973) Robin Hardy. Source: Rotten Tomatoes (2010)