Robert Wise
Director / Editor / Producer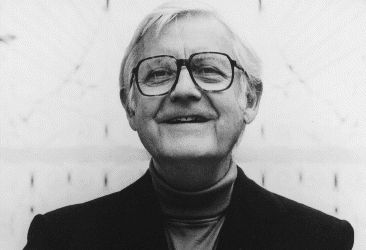 1914 - 2005
Born September 10, Winchester, Indiana, USA
Key Production Country: USA
Key Genres: Drama, Film Noir, Crime, Crime Drama, Thriller, Science Fiction
Key Collaborators: Albert S. D'Agostino (Production Designer), Nelson Gidding (Screenwriter), Ernest Lehman (Screenwriter), Walter E. Keller (Production Designer), Boris Leven (Production Designer), Val Lewton (Producer/Screenwriter), William H. Reynolds (Editor), J.R. Whittredge (Editor), Roy Webb (Composer), Cedric Gibbons (Production Designer)
---
Highly Recommended: Born to Kill (1947)#, The Set-Up (1949)#, Odds Against Tomorrow (1959)#
Recommended: The Curse of the Cat People (1944) [co-directed by Gunther von Fritsch], The Body Snatcher (1945), Blood on the Moon (1948), Three Secrets (1950), The Day the Earth Stood Still (1951)*, The House on Telegraph Hill (1951), The Captive City (1952)#, Executive Suite (1954), Tribute to a Bad Man (1956), Somebody Up There Likes Me (1956), I Want to Live! (1958), The Haunting (1963)

*

, The Sound of Music (1965)*
Worth a Look: The Sand Pebbles (1966), The Andromeda Strain (1971)
Approach with Caution: Mademoiselle Fifi (1944), Criminal Court (1946), So Big (1953), West Side Story (1961)* [co-directed by Jerome Robbins], Star Trek: The Motion Picture (1979)
Duds: The Hindenburg (1975)
* Listed in TSPDT's 1,000 Greatest Films section; # Listed in TSPDT's
250 Quintessential Noir Films section.
---
Links: [ Amazon ] [ IMDB ] [ All-Movie Guide ] [ Film Reference ] [ Bright Lights Film Journal Interview ] [ Conversation with Robert Wise ] [ DGA Article ] [ Reel Classics' Pages ] [ Classic Movies' Page ] [ Film Journal Article Written by Robert Wise ]
Books: [ Robert Wise on His Films: From Editing Room to Director's Chair ] [ Robert Wise: A Bio-Bibliography ]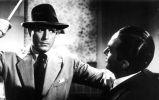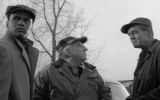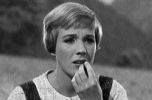 "After directing a number of routine B pictures in the late 40s, Wise made what many consider the best boxing drama ever filmed, The Set-Up (1949), a mercilessly candid portrait of the seedy world of the professional ring...Wise followed this in the 50s with such high quality films as The Day the Earth Stood Still, Executive Suite, Somebody Up There Likes Me, I Want to Live and, Odds Against Tomorrow." - (The MacMillan International Film Encyclopedia, 1994)
"While he never found a personal cinematic style or displayed a taste for any special theme or genre, Robert Wise made a number of films that may be described as superior entertainment. He was in fact a solid, conscientious craftsman and a fluent story-teller mercifully free of grandiose pretensions...Wise's finest work reveals that technical proficiency, and sensitivity to performance, pace and setting may result in highly watchable, even memorable cinema." - Geoff Andrew (The Film Handbook, 1989)
"Although Robert Wise's most celebrated film was The Sound of Music (1965), shot in splendid Todd-AO and De Luxe Color, his forte was gritty, small-budget, black-and-white realistic dramas. Robert Wise became one of Hollywood's leading directors by moving from genre to genre, from style to style, in a workmanlike manner. Although he did so without imposing any discernible personal stamp on his films, he directed some of the finest boxing dramas, sci-fi movies, and horror films." - Ronald Bergan (Film - Eyewitness Companions, 2006)
"A much maligned director who has a good pictorial sense and the ability to integrate a hint of realism and an interest in social issues into all types of projects." - William R. Meyer (The Film Buff's Catalog, 1978)
"

I think one of the major things a director has to do is to know his subject matter, the subject matter of his script, know the truth and the reality of it. That's very important

.

" - Robert Wise
Please note that the rating given for this director (see top-right) is based only on the films we have seen (listed above). Films by this director that we haven't seen include A Game of Death (1946), Mystery in Mexico (1948), Two Flags West (1950), Something for the Birds (1952), The Desert Rats (1953), Destination Gobi (1953), Helen of Troy (1955), This Could Be the Night (1957), Until They Sail (1957), Run Silent, Run Deep (1958), Two for the Seesaw (1962), Star! (1968), Two People (1973), Audrey Rose (1977), and Rooftops (1989).