Louis Malle
Director / Screenwriter / Producer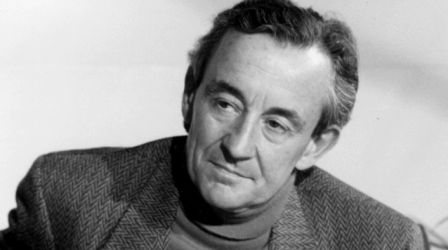 1932 - 1995
Born October 30, Thumeries, France
Key Production Countries: France, USA
Key Genres: Drama, Romantic Drama, Coming-of-Age, Period Film, Crime
Key Collaborators: Suzanne Baron (Editor), Jeanne Moreau (Leading Player), Vincent Malle (Producer), Wallace Shawn (Leading Character Player), Henri Decae (Cinematographer), Bernard Evein (Production Designer), Hubert Deschamps (Character Player), Maurice Ronet (Leading Player), Susan Sarandon (Leading Player), Andre Gregory (Leading Player)
---
Highly Recommended: Elevator to the Gallows (1957), Atlantic City (1980)

*

, Au Revoir, Les Enfants (1987)

*
Recommended: The Thief of Paris (1967), Murmur of the Heart (1971), Lacombe, Lucien (1974)*, Alamo Bay (1985)
Worth a Look: The Lovers (1958), Zazie dans le Metro (1960), Le Feu follet (1963)*, Spirits of the Dead (1968) [co-directed by Federico Fellini and Roger Vadim], My Dinner with Andre (1981), God's Country [TV] (1985), Vanya on 42nd Street (1994)
Approach with Caution: Damage (1992)
Duds: Pretty Baby (1978)
* Listed in TSPDT's 1,000 Greatest Films section.
---
Links: [ Amazon ] [ IMDB ] [ TCMDB ] [ All-Movie Guide ] [ Film Reference ] [ Strictly Film School: Louis Malle ] [ BBC Feature ] [ Roger Ebert Interview (1972) ]
Books: [ Malle on Malle ] [ The Films of Louis Malle: A Critical Analysis ] [ Louis Malle (French Film Directors) ]




"A critic remarked of one of Malle's last films that it was lovely to look at, but lacked narrative drive. That was not always true of the rich variety of work turned out by this French director, but it became increasingly so since the early 1970s... Malle made a gloriously wide variety of films, underlining his own attempts to escape categorization and his denial of the 'auteur' theory." - David Quinlan (Quinlan's Film Directors, 1999)
"As the cresting new wave battered at the restrictions of conventional narrative technique, Malle created a personal style, sexual and emotional which was to sustain him while flashier colleagues failed. Of the new wave survivors, he is the most old-fashioned, the most erotic, and arguably, the most widely successful... If Truffaut turned into the René Clair of the new French cinema, Malle may yet become its Max Ophüls." - John Baxter (International Dictionary of Films and Filmmakers, 1991)
"Although he began to work at the same time as the New Wave directors, he was a speculative, conventional talent: sophisticated and polished, but moving rather aimlessly from one subject to another, only rarely discovering more than entertainment in his films. Too often, his choice of material was overambitious or fashionable, and his working out of human situations melodramatic. At worst, he had a taste for glossy, commercial packages that masquerade as artiness, and it seemed reasonable to regard him as the successor to such proficient but shallow directors as Autant-Lara and Duvivier." - David Thomson (The New Biographical Dictionary of Film, 2002)
"A workmanlike director who is always competent and sometimes brilliant. His Lacombe, Lucien (73) is a humanistic masterpiece of the 1970s, another Open City." - William R. Meyer (The Film Buff's Catalog, 1978)
"

Filmmakers don't work for posterity. We create with celluloid and chemical pigments that don't last very long. They fade away. In 200 years there will be nothing left of our work but dust.

" - Louis Malle
Please note that the rating given for this director (see top-right) is based only on the films we have seen (listed above). Films by this director that we haven't seen include A Very Private Affair (1962), Viva Maria! (1965), Calcutta (1969), Humain, trop humain (1972), Black Moon (1975), Crackers (1984), and Milou en mai (1989).