Preston Sturges
Director / Screenwriter / Producer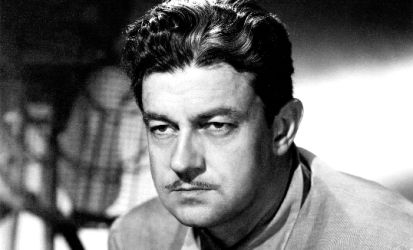 1898 - 1959
Born August 29, Chicago, Illinois, USA
Key Production Country: USA
Key Genres: Comedy, Screwball Comedy, Satire, Comedy of Errors
Key Collaborators: William Demarest (Leading Character Player), Hans Dreier (Production Designer), Stuart Gilmore (Editor), Franklin Pangborn (Leading Character Player), Victor Milner (Cinematographer), Paul Jones (Producer), Porter Hall (Character Player), Joel McCrea (Leading Player), Rudy Vallee (Leading Player), Leo Shuken (Composer)
---
Highly Recommended: Christmas in July (1940), The Lady Eve (1941)*, Sullivan's Travels (1941)*, The Palm Beach Story (1942)*
Recommended: The Great Moment (1944), Hail the Conquering Hero (1944), Unfaithfully Yours (1948)*
Worth a Look: The Great McGinty (1940), The Miracle of Morgan's Creek (1944)*
Approach with Caution: The Beautiful Blonde From Bashful Bend (1949)
* Listed in TSPDT's 1,000 Greatest Films section.
---
Links: [ Amazon ] [ IMDB ] [ TCMDB ] [ All-Movie Guide ] [ Senses of Cinema: Great Directors ] [ Film Reference ] [ The Official Preston Sturges Website ] [ Preston Sturges: Filmmaker ] [ American Masters ] [ Reel Classics ] [ Films on Disc Article ]
Books: [ Preston Sturges by Preston Sturges: His Life in His Words ] [ Between Flops: A Biography of Preston Sturges ] [ Christmas in July: The Life and Art of Preston Sturges ] [ Madcap: The Life of Preston Sturges ] [ Five Screenplays by Preston Sturges ] [ Four More Screenplays by Preston Sturges ] [ Three More Screenplays by Preston Sturges ] [ Preston Sturges ]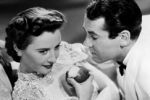 "Sturges is one of the great makers of Hollywood comedy: from The Great McGinty (1940) through to Hail the Conquering Hero (1944), everything that he touched turned to gold. His films strike the most delicate balance between cynicism and sentimentality, creating a world of real and beautifully ridiculous people. And, to put it simply, The Lady Eve (1941) and The Palm Beach Story (1942) are two of the funniest films ever made." - (The Movie Book, 1999)
"American director who made wild, weird and wonderfully lunatic comedies for the war years that are still fondly remembered today. The swift collapse of his talent after those years had gone is one of the screen's great sadnesses. Still, the inspired idiocy of his seven comedies between 1940 to 1944 is something to treasure, and perhaps it is greedy to expect more." - David Quinlan (Quinlan's Film Directors, 1999)
"Sturges's sophisticated handling of sexual relations (which the heiress in The Palm Beach Story refers to as "Topic A") make his films seem remarkably contemporary. And there can be no doubting Sturges's screenwriting abilities. But only recently have critics come to appreciate Sturges's consummate skills as a filmmaker." - Eric Smoodin (The St. James Film Directors Encyclopedia, 1998)
"Hilarious, often extremely cynical satires on American manners and mores were Sturges' specialty. His plots were always complex and even his minor characters stayed in the memory." - William R. Meyer (The Film Buff's Catalog, 1978)
"

I did all my directing when I wrote the screenplay. It was probably harder for a regular director. He probably had to read the script the night before shooting started.

" - Preston Sturges
Please note that the rating given for this director (see top-right) is based only on the films we have seen (listed above). Films by this director that we haven't seen include The Sin of Harold Diddlebock (1947) and The French, They Are a Funny Race (1956).
8
"No one quite had such a way with dialogue as Preston Sturges. As a screenwriter, he constructed plots that were far-fetched and sometimes incoherent; as a director, his visuals were competent but uninspired. But as a dialogue writer, Sturges was unparalleled… Sturges's dialogue is never ''realistic''; no real person ever talked like his characters. He created a made-up, nonsense language for his vaguely European gigolo, Toto, in The Palm Beach Story (1942), but the rest of his people—from rich socialites, to Texas millionaires, to constables, to card sharks, to film producers—speak with equal disregard of verisimilitude. Sturges moved back and forth between long, eloquent phrasemaking to abrupt, staccato interchanges, and he mixed in noises such as hiccups or barking dogs. He imagined characters from every social sphere and cast actors with a wide range of voices, from mellifluous to gravelly." - Sarah Kozloff, Schirmer Encyclopedia of Film
●

Top 250 Directors
● The Far Side of Paradise
● 100 Essential Directors (Pop Matters)
● 501 Movie Directors: A Comprehensive Guide to the Greatest Filmmakers
See Also