Marcel Carné
Director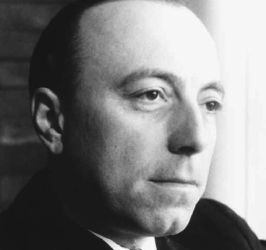 1909 - 1996
Born August 18, Paris, France
Key Production Country: France
Key Genres: Drama, Urban Drama, Romantic Drama, Romance, Melodram, Crime Drama
Key Collaborators: Jacques Prevert (Screenwriter), Alexander Trauner (Production Designer), Arletty (Leading Player), Maurice Jaubert (Composer), Roger Hubert (Cinematographer), Henri Rust (Editor), Maurice Thiriet (Composer), Rene Genin (Character Player), Jean Gabin (Leading Player), Pierre Brasseur (Leading Player)
---
Highly Recommended: Hotel du Nord (1938), Le Jour se lève (1939)*, Les Enfants du paradis (1945)*
Recommended: Drole de drame (1937), Port of Shadows (1938)*, The Devil's Envoys (1942)
Worth a Look: Therese Raquin (1953)
* Listed in TSPDT's 1,000 Greatest Films section.
---
Links: [ Amazon ] [ IMDB ] [ TCMDB ] [ All-Movie Guide ] [ Senses of Cinema: Great Directors ] [ Film Reference ] [ Films de France Profile ] [ Biography by Ginette Vincendeau ] [ Derek Malcolm's Films of the Century ] [ Biography by Daryl Chin ] [ Tribute to Les Enfants du paradis ]
Books: [ Child of Paradise: Marcel Carné and the Golden Age of French Cinema ]




"Marcel Carné was an unfashionable figure long before his directing career came to an end. Scorned by a new generation of filmmakers, Carné grew more and more out of touch with contemporary developments, despite an eagerness to explore new subjects and use young performers... While future critics are unlikely to find much to salvage from the latter part of his career, films like Drole de drame and Quai des brumes, Le Jour se lève and Les Enfants du paradis, remain rich and complex monuments to a decade of filmmaking that will reward fresh and unbiased critical attention." - Roy Armes (The St. James Film Directors Encyclopedia, 1998)
"Working closely with poet-screenwriter Jacques Prévert, Carné rose to great prominence in the French cinema of the late 30s and early 40s. Their collaboration produced such memorable films as Drole de Drame/Bizarre Bizarre, Quai des Brumes/Port of Shadows, and Le Jour se lève/Daybreak, which were permeated with romantic fatalism and have become prime examples of the "poetic realism" school of the French cinema of the period." - (The MacMillan International Film Encyclopedia, 1994)
"If Carné never fulfilled his early promise, his status as an accomplished craftsman remains assured. His most memorable work, made between the fall of the Popular Front and the Liberation, stands as a lasting testimony to the mood of France at that time." - Geoff Andrew (The Film Handbook, 1989)
"Early success with symbolic works such as the brilliant, humanistic, funny Les Enfants du paradis (45) wasn't repeated with later, more down-to-earth productions." - William R. Meyer (The Film Buff's Catalog, 1978)
"

Nowadays, they don't gamble; they're scared. They're watching the ticket sales, day after day. They don't want to take risks.

" - Marcel Carné
Please note that the rating given for this director (see top-right) is based only on the films we have seen (listed above). Films by this director that we haven't seen include Les Portes de la nuit (1946), La Marie du Port (1951), and L'Air de paris (1954).
8-
"For a period of seven or eight years, roughly 1938 to 1946, Marcel Carné was held in higher esteem than any other French filmmaker, even Jean Renoir... Jenny (1936) was the beginning of a spectacularly fruitful collaboration with screenwriter Jacques Prévert - a partnership which might be compared to Powell and Pressburger on the other side of the channel. A surrealist, who revelled in puns, word play, symbolism, farce and romantic ardour, Prévert brought wit and poetry to the table. In celebrating Prévert, critics have perhaps undervalued Carné's distinctive attributes: his refined sense of composition and light, and his ability to endow studio artifice with life." - Tom Charity, The Rough Guide to Film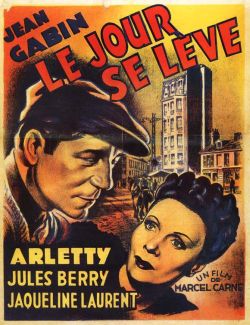 ●

Top 250 Directors
● Robin Buss' Top 10 Directors
● 501 Movie Directors: A Comprehensive Guide to the Greatest Filmmakers
See Also