Buster Keaton
Director / Actor / Screenwriter / Editor / Producer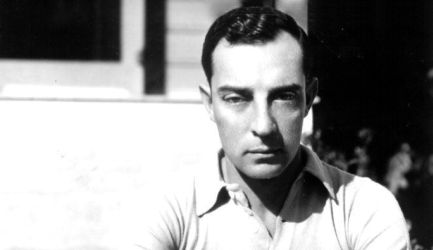 1895 - 1966
Born October 4, Piqua, Kansas, USA
Key Production Country: USA
Key Genres: Comedy, Slapstick, Short Film, Romantic Comedy, Adventure Comedy
Key Collaborators: Elgin Lessley (Cinematographer), Joseph M. Schenck (Producer), Eddie Cline (Director/Screenwriter/Leading Player), Clyde Bruckman (Screenwriter/Director), Jean C. Havez (Screenwriter), Joseph A. Mitchell (Screenwriter), Joe Roberts (Leading Player), Bert Haines (Cinematographer), Byron Houck (Cinematographer), Fred Gabourie (Production Designer)
---
Highly Recommended: Our Hospitality (1923)* [co-directed by John Blystone], Sherlock Jr. (1924)*, Seven Chances (1925)*, The General (1926)* [co-directed by Clyde Bruckman], The Cameraman (1928)* [co-directed by Edward Sedgwick]
Recommended: Neighbors (1920) [co-directed by Eddie Cline], One Week (1920) [co-directed by Eddie Cline], The Boat (1921)** [co-directed by Eddie Cline], Cops (1922) [co-directed by Eddie Cline], The Navigator (1924)* [co-directed by Donald Crisp], Steamboat Bill, Jr. (1928)* [directed by Charles F. Reisner], Spite Marriage (1929) [directed by Edward Sedgwick]
Worth a Look: The High Sign (1921) [co-directed by Eddie Cline], The Balloonatic (1923) [co-directed by Eddie Cline], The Three Ages (1923) [co-directed by Eddie Cline], Go West (1925), Battling Butler (1926)
* Listed in TSPDT's 1,000 Greatest Films section; ** Listed in TSPDT's Ain't Nobody's Blues But My Own section.
---
Links: [ Amazon ] [ IMDB ] [ TCMDB ] [ All-Movie Guide ] [ Senses of Cinema: Great Directors ] [ Film Reference ] [ The International Buster Keaton Society ] [ The Beauty of Buster ] [ Juha's Buster Keaton Page ] [ Wikipedia ] [ PBS American Masters ] [ The Buster Keaton Museum ]
Books: [ The Fall of Buster Keaton: His Films for MGM, Educational Pictures, and Columbia ] [ Keep Your Eye on the Kid: The Early Years of Buster Keaton ] [ Buster Keaton: Interviews (Conversations with Filmmakers Series) ] [ Buster Keaton Remembered ] [ Buster Keaton: The Man Who Wouldn't Lie Down ] [ My Wonderful World of Slapstick ] [ Buster Keaton: Tempest in a Flat Hat ] [ Silent Echoes: Discovering Early Hollywood Through the Films of Buster Keaton ] [ The Theater and Cinema of Buster Keaton ] [ The Look of Buster Keaton ] [ The Complete Films of Buster Keaton ] [ Buster Keaton ] [ Buster Keaton: Cut to the Chase ]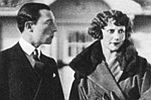 "Buster Keaton is the only creator-star of American silent comedies who equals Chaplin as one of the artistic giants of the cinema. He is perhaps the only silent clown whose reputation is far higher today than it was in the 1920s, when he made his greatest films. In comparison to Chaplin, Keaton's films were more blithely athletic and optimistic, more committed to audacious physical stunts and cinema tricks, far less interested in exploring moral paradoxes and emotional resonances." - Gerald Mast (The St. James Film Directors Encyclopedia, 1998)
"Joseph Francis Keaton is arguably the greatest film comedian the world has ever known. What is perhaps less commonly recognised is that he was also one of cinema's greatest directors: unlike most comics, he displayed a masterly, apparently intuitive grasp of the possibilities of film, both before and behind the camera." - Geoff Andrew (The Film Handbook, 1989)
"Keaton strikes a chord with the world of post-1960 that was not heard when his greatest films were made. It has been argued, with justice, that his films are "beautiful," which means that their comedy is expressed in photography that is creative, witty, and excited by the appearance of things. That sounds obvious, but most comedy films of the silent era did little more than film the comedian's "act." - David Thomson (The New Biographical Dictionary of Film, 2002)
"Although his directorial career was cut short by sound and Louis B. Mayer, Keaton helmed, wrote, and starred in some of the most brilliant comedies in cinema history. He had a fine sense of story values, the past, character development, and comic logic. In addition to having talent for slapstick, Keaton, most of all, was a master of humor which could only be done on the movie screen." - William R. Meyer (The Film Buff's Catalog, 1978)
"

I don't act, anyway. The stuff is all injected as we go along. My pictures are made without script or written directions of any kind.

" - Buster Keaton
Please note that the rating given for this director (see top-right) is based only on the films we have seen (listed above). Films by this director that we haven't seen include The Goat (1921), The Playhouse (1921), The Blacksmith (1922), Daydreams (1922), The Electric House (1922), My Wife's Relations (1922), and The Paleface (1922).