"Edgar Wright is one of the most promising - indeed, precocious - of the younger generation of British comedy filmmakers, achieving a solid critical and commercial hit with
Shaun of the Dead
(2004). Although to date he has generally specialised in conscious parodies of the work of more established filmmakers, he is clearly an unusually resourceful and inventive director with a particularly fine line in visual wit."
-
Michael Brooke (BFI Screen Online)
Key Production Countries: UK, USA
Key Genres: Comedy, Action Comedy, Action, Romantic Comedy, Horror Comedy, Sci-Fi Comedy
Key Collaborators: Nira Park (Producer), Marcus Rowland (Production Designer), Simon Pegg (Leading Actor/Screenwriter), Nick Frost (Leading Actor), Tim Bevan (Producer), Eric Fellner (Producer), Bill Pope (Cinematographer), Paul Machliss (Editor), Jonathan Amos (Editor), Chris Dickens (Editor), Paddy Considine (Leading Character Actor), Bill Nighy (Leading Character Actor)
"In Wright's films (including
Shaun of the Dead
,
Hot Fuzz
, and
Baby Driver
), music and sound effects are foregrounded with visuals to achieve everything from cheeky editing wipes and character introductions to cartoonishly intrusive physical comedy. Sound punctuates camera movement in an Edgar Wright film. It makes jokes. It reveals character flaws. The notion of the "music video director" has become somewhat pejorative. But Wright stands as a bold exception: a director who prioritizes intricate, dense, and (most importantly) fun sound mixes." -
Film School Rejects, 2020
"There aren't many film directors alive who can send a shiver through cinema with a tagline that reads: "A [director's name] film." It's a rarefied stratum: a
Martin Scorsese
film; a
Quentin Tarantino
film; a
Coen Brothers
film. There are even fewer British directors who can do that –
Ridley Scott
, of course.
Christopher Nolan
. And Edgar Wright. You know what that "An Edgar Wright film" promises: kinetic, rich, light-footed, witty, and totally in love with cinema. Between his cult, millennium-straddling sitcom
Spaced
, and 2017's
Baby Driver
, he made
Scott Pilgrim Vs The World
and the
Three Flavours Cornetto
trilogy, three of the most deeply loved, and deeply British, films of the 21st century:
Shaun of the Dead
,
Hot Fuzz
and
The World's End
. Then, he headed to Hollywood." -
Tom Nicholson (Esquire, 2019)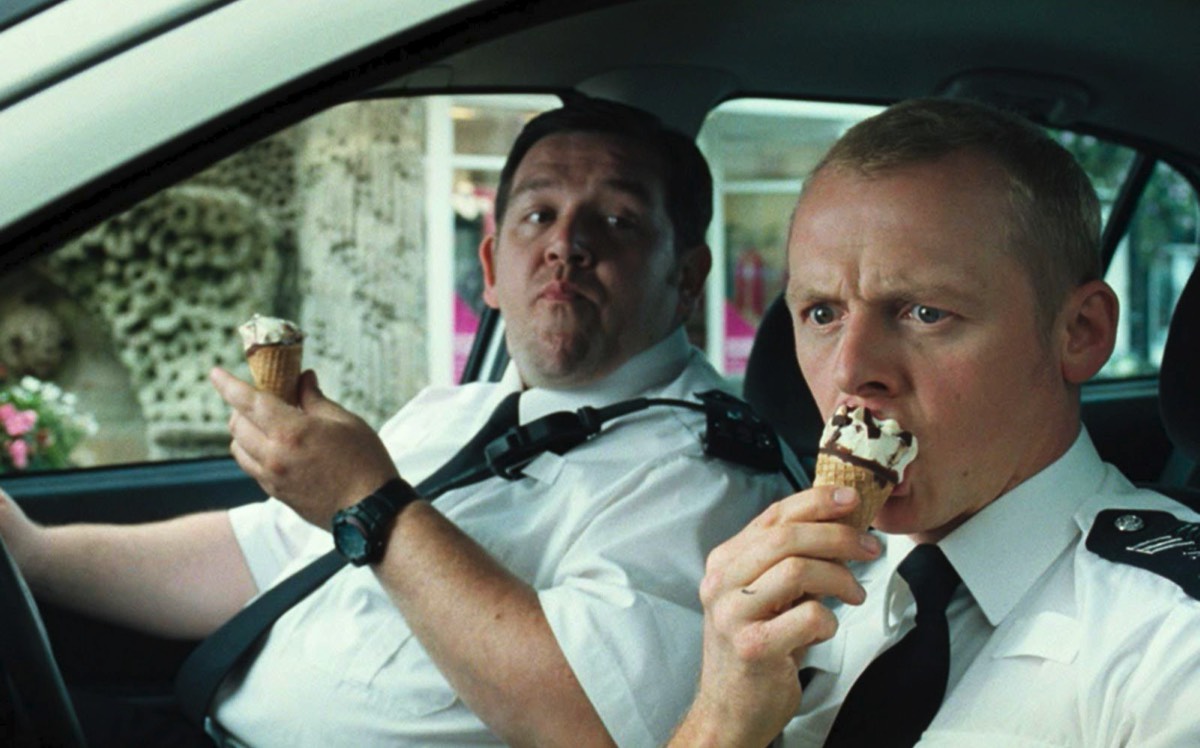 "Edgar Wright is one of the most creative and energetic directors of our time, generating strong critical reviews and deep respect within the movie industry for his original and and well-made films. Wright is primarily known for his comedy and frenetic editing style, with most of his films containing a fast pace and unique editing flourishes that help elevate his material above his contemporaries." -
Nathan Sharp (Screen Rant, 2021)
"Wright started his career making British TV comedies, most notably
Spaced
. It was here that he hooked up with Simon Pegg and Nick Frost. That was a match made in heaven and the trio set off to make the
Cornetto Trilogy
." -
Kevin Lawlor (ComingSoon.net)
"Working with his cohorts, Simon Pegg and Nick Frost, Wright created his enduring saga,
The Cornetto Trilogy
—named after, of all things, a British ice cream treat. Starting with
Shaun of the Dead
, a hilarious revival of the genre that refuses to die, Wright went on to make
Hot Fuzz
, a madcap takedown of action films, and then
The World's End
, an apocalyptic sci-fi comedy. While each is distinct in its on way, similar themes, gags, and actors knit the trilogy together as a cohesive work and demonstrate the genius of Wright's craft." -
Focus Features, 2017
Edgar Wright / Fan Club

Norm Wilner,
Drew Goddard
, Mehmet Açar,
Quentin Tarantino
, Anna Smith, Christopher Campbell, Shawn Levy, Glenn Kenny, Henry K. Miller, Matt Goldberg, Nathan Rabin, Nick Schager.
"Fan Club"

These film critics/filmmakers have, on multiple occasions, selected this director's work within film ballots/lists that they have submitted.