"His obsessive theme is the lives of the poor migrants who live in the slums of Lisbon, many of them immigrants from Cape Verde. Costa's films transcend others on similar subjects because of his rigor, his knowledge of classical cinema (it seems to be in his blood), the amazing beauty of the images and the precision of the cutting... For those who get past the initial difficulties, his films can inspire an obsessive devotion."
-
Thom Andersen (California Institute of the Arts)
Key Production Countries: Portugal, France
Key Genres: Drama, Documentary, Biography, Slice of Life, Culture & Society
Key Collaborators: Vanda Duarte (Leading Actress), Ventura (Leading Actor), Inês de Medeiros (Leading Actress), Leonardo Simões (Cinematographer), Patricia Saramago (Editor), Dominique Auvray (Editor), Vitalina Varela (Leading Actress), Pedro Hestnes (Leading Actor), Francisco Villa-Lobos (Producer), Paulo Branco (Producer), Abel Ribeiro Chaves (Producer), Emmanuel Machuel (Cinematographer)
"A cult master, a figure who is widely considered on the festival circuit to be for hardcore auteur followers only. A Pedro Costa film does not get a "release". It does not "do business" – any more than a piece by Edgar Varèse rules the
iTunes
chart. I myself have seen critics and writers at festivals gird their loins reasonably happily for a
Béla Tarr
film. But at the words "Pedro Costa", they flinch. A haunted look comes into their eyes. Now, I can understand this. But considering the arc represented by Costa's major features
O Sangue
, or
Blood
(1989),
Ossos
, or
Bones
(1997),
No Quarto Do Vanda
, or
In Vanda's Room
(2000) and
Juventude Em Marcha
, or
Onward Youth
(2007), I now believe that his career arc is one of the most fascinating in modern cinema." -
Peter Bradshaw (The Guardian, 2009)
"Costa's films are not documentaries, except for
Where Does Your Hidden Smile Lie?
, despite the fact that the director has increasingly chosen to work with non-professional actors, available light and an ever less intrusive occupation of the filming location by an ever more reduced crew and inconspicuous recording device. The films are long and composed of densely concentrated, non-moving shots which do not connect within a structure of linear narrative fluidity. The viewer of
Bones
,
In Vanda's Room
and
Colossal Youth
is challenged by this choice of intermingling past and present moments that are susceptible to being narratively perceived only by means of a very close attention to details." -
Ana Balona de Oliveira (Mute, 2008)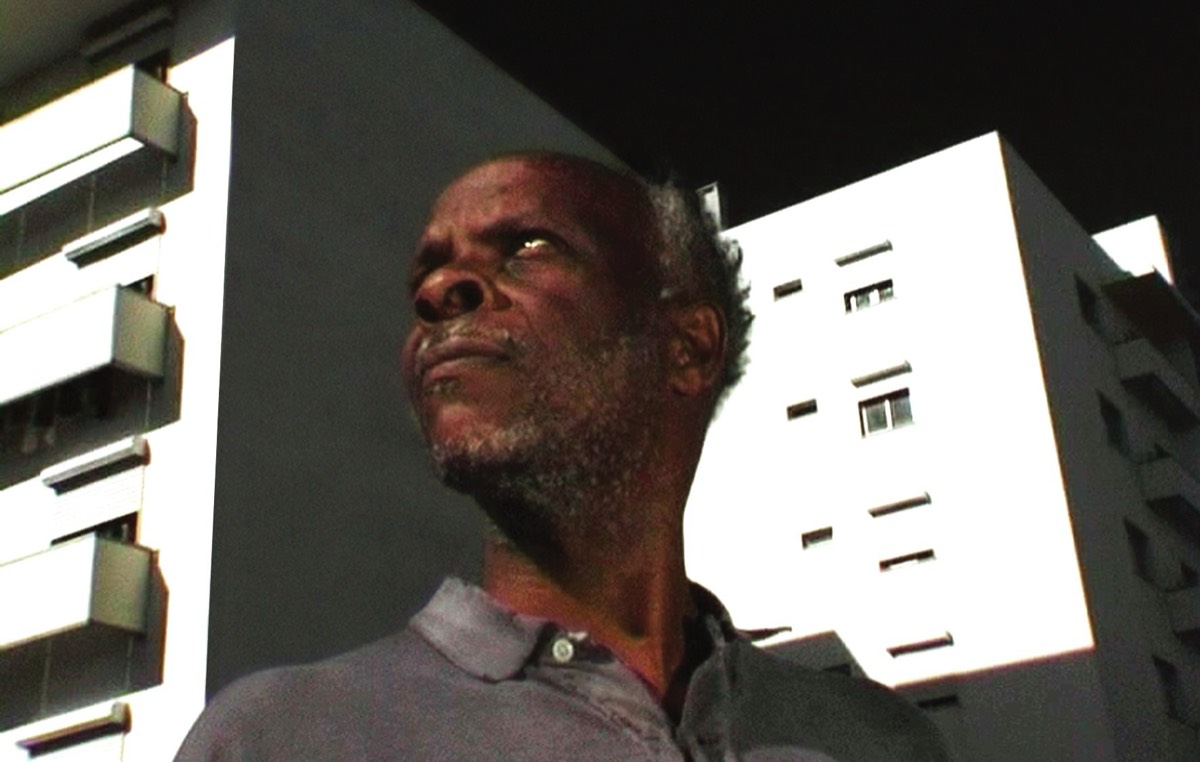 "In terms of production, the turning point in his career comes with
Vanda
. After
Vanda
, all of his films, including the documentary on
Jean-Marie Straub and Danièle Huillet
(
Où gît votre sourire enfoui?
, or
Where Does Your Hidden Smile Lie?
, 2001) and his recent portrait of the actress and singer Jeanne Balibar (
Ne change rien
, 2009) - have been shot with digital cameras, while the preceding three feature films owe themselves to comparatively conventional modes of production. In Costa's case, the shift to digital, low-budget technology is by no means circumstantial, but accompanies and permits decisive changes in his working methods and, particularly, in his conception of realism." -
Volker Pantenburg (Afterall, 2010)
"If one were to begin latterly with Costa's filmography, especially by watching
In Vanda's Room
first, the pure cinematics at play in
O Sangue
will startle one to think it is the work of another director altogether. Hence Pedro Costa's trajectory, like that of any artist in serious involvement with craft, is made more remarkable by studying the chronologic advancements made from the first film up to his most recent. As the critic Mark Peranson put it, it is unnecessary to watch
O Sangue
or
Casa de Lava
in order to appreciate the
Fontainhas
trilogy, but it is nonetheless highly illuminating and rewarding to witness just how much cinematic geography Costa has traversed in only five feature-length films." -
Jose-Luis Moctezuma (Hydra Magazine, 2010)
"Doors and walls are the central motif in Costa's work, and the barriers to entry are manifold and varied. I consider myself a hardened viewer of European art cinema, but the first time I tried to watch
Colossal Youth
, I fled the screening after an hour, unable to negotiate the narrative lapses or withstand the film's stasis.
The Guardian's
Peter Bradshaw called Costa "the Samuel Beckett of world cinema," which seems like a contradiction in terms; but Costa's films plainly do resist the easy grasp, refusing to distinguish between fiction and documentary, artifice and naturalism, splendor and ugliness." -
Akiva Gottlieb (The Nation, 2010)
Pedro Costa / Fan Club

Jonathan Rosenbaum, James Quandt, Kieron Corless, Miguel Marías, Roger Koza, Andy Rector, Jorge García, Eulàlia Iglesias Huix, Volker Pantenburg, Glenn Kenny, David Jenkins, Filipe Furtado.
"Fan Club"

These film critics/filmmakers have, on multiple occasions, selected this director's work within film ballots/lists that they have submitted.