Douglas Sirk
Director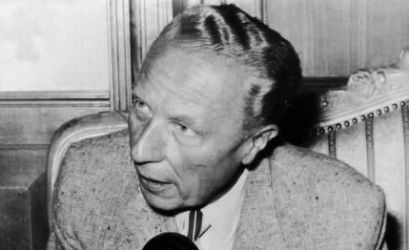 1900 - 1987
Born April 26, Hamburg, Germany
Key Production Country: USA
Key Genres: Drama, Melodrama, Romance, Adventure, Family Drama, War Drama
Key Collaborators: Alexander Golitzen (Production Designer), Ross Hunter (Producer), Russell Metty (Cinematographer), Frank Skinner (Composer), Rock Hudson (Leading Player), Russell Schoengarth (Editor), Joseph Gershenson (Composer), Milton Carruth (Editor), Bernard Herzbrun (Production Designer), William Reynolds (Leading Character Player)
---
Highly Recommended: Sleep My Love (1948), Magnificent Obsession (1954), All That Heaven Allows (1955)*, There's Always Tomorrow (1956)*, Written on the Wind (1956)*, The Tarnished Angels (1957)*, Imitation of Life (1959)*
Recommended: Shockproof (1949), Thunder on the Hill (1951), Has Anybody Seen My Gal? (1952), All I Desire (1953), Interlude (1957), A Time to Love and a Time to Die (1958)*
Worth a Look: Final Accord (1936), Hitler's Madman (1943), A Scandal in Paris (1946), Meet Me at the Fair (1952), Take Me to Town (1953)
Approach with Caution: La Habanera (1937), Sign of the Pagan (1954), Captain Lightfoot (1955), Battle Hymn (1957)
* Listed in TSPDT's 1,000 Greatest Films section.
---
Links: [ Amazon ] [ IMDB ] [ TCMDB ] [ All-Movie Guide ] [ Senses of Cinema: Great Directors ] [ Film Reference ] [ Bright Lights Feature on Sirks' Imitation of Life ] [ Images Feature ] [ Henry Sheehan Essay ] [ Bright Lights Film Journal Feature (2005) ] [ Boston Phoenix Article ] [ Chicago Reader Article (2006) ] [ Screening the Past Article (2007) ] [ Moving Image Source Article (2008) ]
Books: [ Melodrama and Meaning: History, Culture and the Films of Douglas Sirk ] [ Sirk on Sirk ] [ Imitation of Life ]




"Most of the projects assigned to him were unpromising in content and miniscule in budget. He was often forced to contend with ridiculous scripts, ranging in genre from thriller to maudlin soap operas. That he managed to overcome the handicap and end up with a good number of thoroughly enjoyable films is a tribute to his personal taste and the formal excellence of his visual style." - (The MacMillan International Film Encyclopedia, 1994)
"Time, if nothing else, will vindicate Douglas Sirk as it has already vindicated Josef von Sternberg. Formal excellence and visual wit are seldom as appreciated at first glance as are the topical sensations of the hour. One big obstacle to an appreciation of his oeuvre is an inbred prejudice to what Raymond Durgnat has called the genre of the female weepies as opposed to the male weepies. - Andrew Sarris (The American Cinema, 1968)
"Though the erudite Sirk worked in the intellectually disreputable realm of the melodrama, his alertness to the injustices underlying the American Dream and his commitment to underdog characters made for heart-rending, thought-provoking cinema." - Geoff Andrew (The Director's Vision, 1999)
"Stylish melodramas form the core of Sirk's reputation, but he lensed suspense films, costume dramas, comedies, and even Westerns with flair." - William R. Meyer (The Film Buff's Catalog, 1978)
"

So slowly in my mind formed the idea of melodrama, a form I found to perfection in American pictures. They were naive, they were that something completely different. They were completely Art-less.

" - Douglas Sirk
"

If I can say one thing for my pictures, it is a certain craftsmanship. A thought which has gone into every angle. There is nothing there without an optical reason.

" - Douglas Sirk
Please note that the rating given for this director (see top-right) is based only on the films we have seen (listed above). Films by this director that we haven't seen include
Summer Storm (1944), Lured (1947), Slightly French (1949), Mystery Submarine (1950), The First Legion (1951), The Lady Pays Off (1951), Weekend with Father (1951), No Room for the Groom (1952), and Taza, Son of Cochise (1954).
9
"No other director has been more closely associated with the concept of melodrama in cinema than Douglas Sirk… While popular with audiences, Sirk's films were often condemned by contemporary film critics as examples of the sensationalism and sentimentality of popular cinema. However, in France, the critics of the influential Cahiers du Cinèma, notably François Truffaut and Jean-Luc Godard, praised Sirk's distinctive visual style. In the early 1970s a new generation of film scholars, notably Thomas Elsaesser, Paul Willemen, Geoffrey Nowell-Smith, and Fred Camper, ''rediscovered'' Sirk's films, hailing them as supreme examples of a subversive critique of postwar American society expressed through stylized mise-en-scène drawing on irony and Brechtian alienating devices. Sirk's work has influenced many subsequent filmmakers including Rainer Werner Fassbinder, Martin Scorsese, John Waters, Pedro Almodóvar, Jonathan Demme, and Todd Haynes." - John Mercer, Schirmer Encyclopedia of Film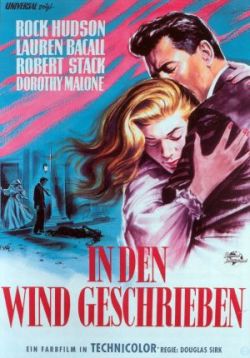 ●

Top 250 Directors
● The Far Side of Paradise
● 100 Essential Directors (Pop Matters)
● Fred Camper's Top 10 Directors
● 501 Movie Directors: A Comprehensive Guide to the Greatest Filmmakers
See Also